I'm a wedding + portrait photographer based in the Rochester area, which means great food, scenic parks, and beautiful sunset views of Lake Ontario (and I'm definitely not complaining). I'm also a graphic designer and artist that loves catching up on my favorite TV shows and trying out new places to eat. Obsessed with: Target, TJ Maxx, Thai food, Starbucks frappuccinos, and my sweet fur babe, Mochi! READ ON FOR MORE!
Most days, you'll find me in yoga pants or a dress (I know... complete opposites) working on the couch with my sweet girl to my side. I'm a photographer that specializes in weddings and portraits, but in my free time I love traveling and finding the best spots to eat. I grew up in a small town outside of Rochester, NY and lived in Oswego for several years during college. GO LAKERS! There I found my love for photography and haven't looked back since! In order for me to function properly, I need a daily nap and a black coffee with two sugars. It's almost impossible for me to fall asleep before midnight, so don't be alarmed if you receive an email at 1 am (I focus way better at night time). I'm an INFJ personality type, so it's easy for me to make connections with others and genuinely care about those I work with. (Fun Fact: Morgan Freeman is also an INFJ).
My photography style? It's natural, real, and authentic. I absolutely love working with people, keeping it light, fun, and memorable. My main focus is getting to know the real you so I can capture those precious candid moments. My editing style? Three words... Bright, crisp and vibrant! I believe knowing how to edit an image is just important to knowing how to take a picture. That's why any picture you receive from me will be professionally edited by this girl. Staying close with my clients and developing a friendship is a huge reason why I love using social media. Years from now, I want you to look back and remember all of those memories from your experience working with me.
I'm currently based in the Rochester area, but travel all over Upstate NY + beyond! Please don't hesitate to contact me. We can get to know each other and figure out if I'm the right photographer for you.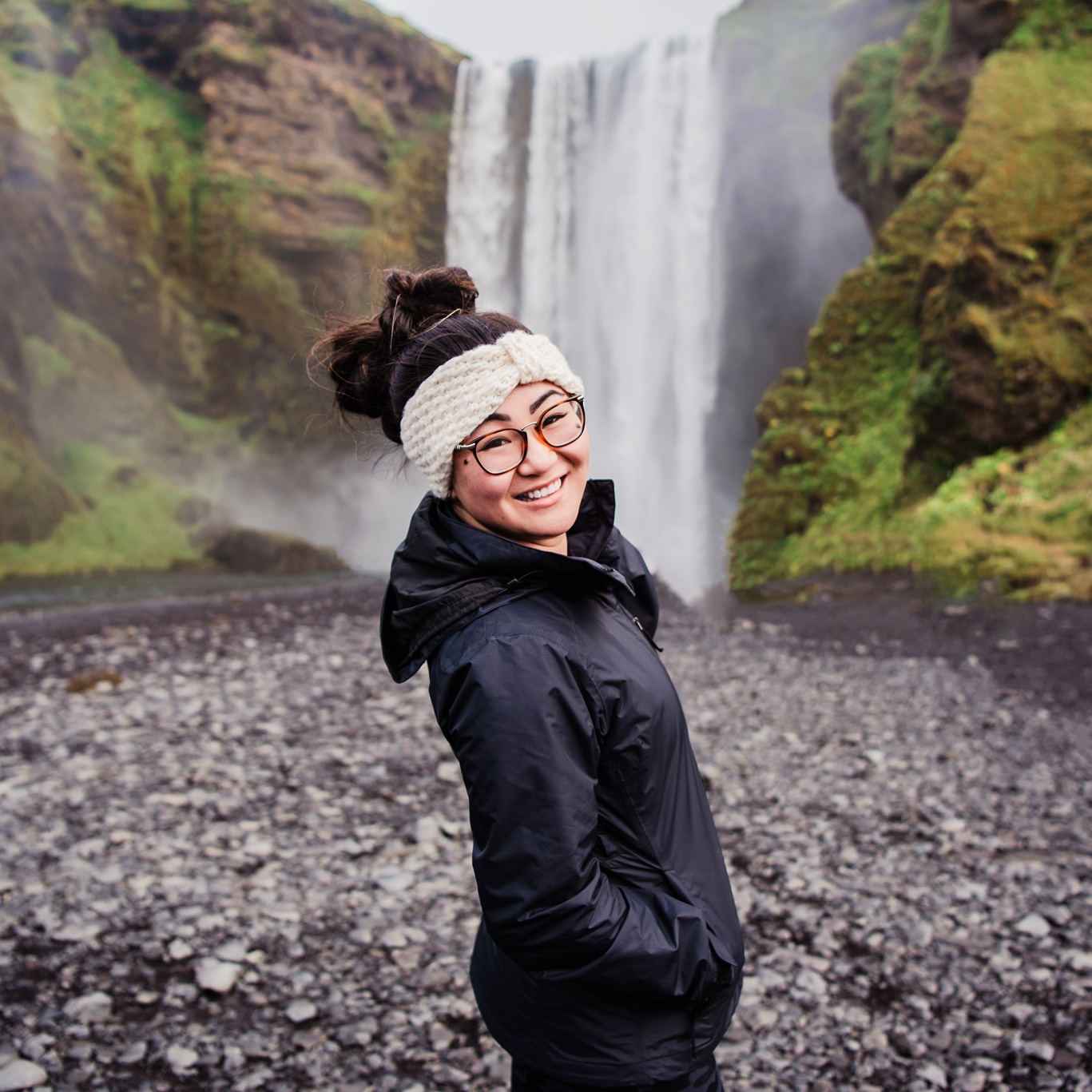 This is something I've been really enjoying lately and I'm trying to do more of!!! I've been to Costa Rica, Iceland, Toronto and all across the country. Ireland and Thailand are high on my list and it continues to grow because I want to see the world and photograph it's beauty!!! I also hope to travel to Hawaii soon and go skydiving!!!
I'm a foodie that loves just about everything!!! THAI is my absolute fav, but as long as there's no olives… I'm good! When I have time to travel, finding the best food is my main goal. I love going out to eat so if you need help finding a great spot, ask me!!! I also have a caffeine addiction. I spend an ungodly amount of money at Starbucks. FUN FACT: some of my favorite restaurants are King and I, Next Door + Basha!
This is my sweet girl, MOCHI! I rescued her from an animal shelter in Oswego and it's one of the best decisions I've ever made. She loves playing with string and begging for Jumbo stuffed Temptation treats. She chirps just as much as she meows so you'll know when she enters a room. You will see her all over my Instagram and she has her own personal hashtag: #mochithebobtail
a little more about me:
TEAM CAT, but also love dogs.

I have horrible vision… I've been wearing contacts since I was 12.

My chicken wings MUST be crispy and I only eat the flat ones.

I enjoy doing laundry… it's relaxing to me. Call me weird.

I could eat Thai food every single day.

I own no Apple products. Nada. And I'm proud of it.

Titanic is my all-time favorite movie.

I put chips in my sandwiches.

I'm a proud member of Bachelor Nation.

I'm terrified of clowns… just typing that gave me the chills.

Ireland + Thailand…. are next on my travel bucket list!

I own more dresses than shirts. 100+ last time I counted.